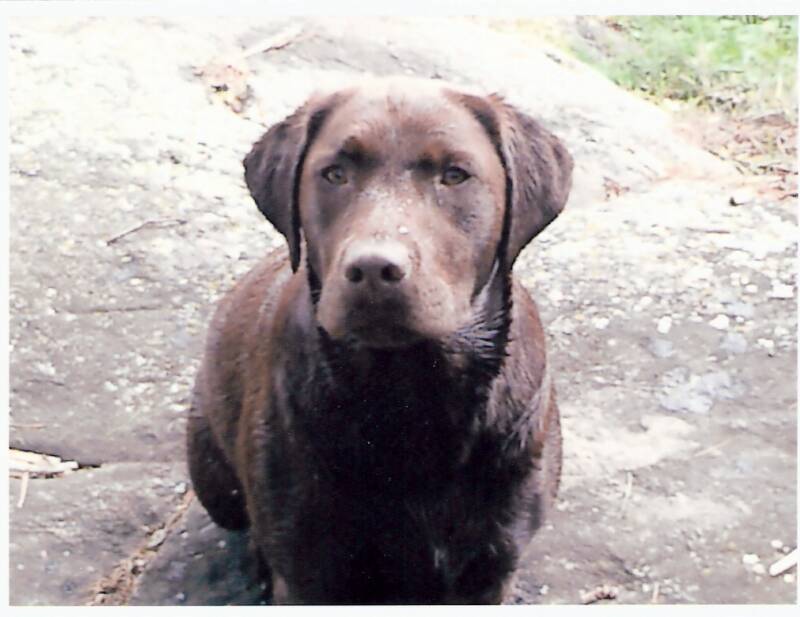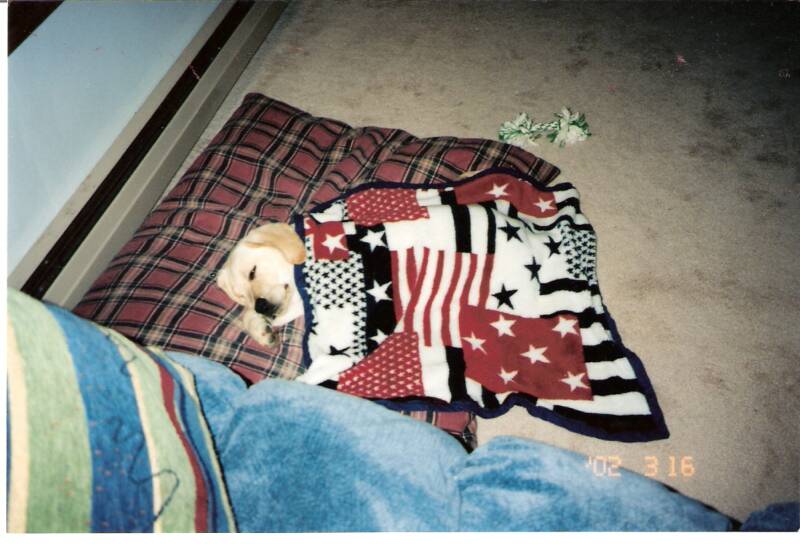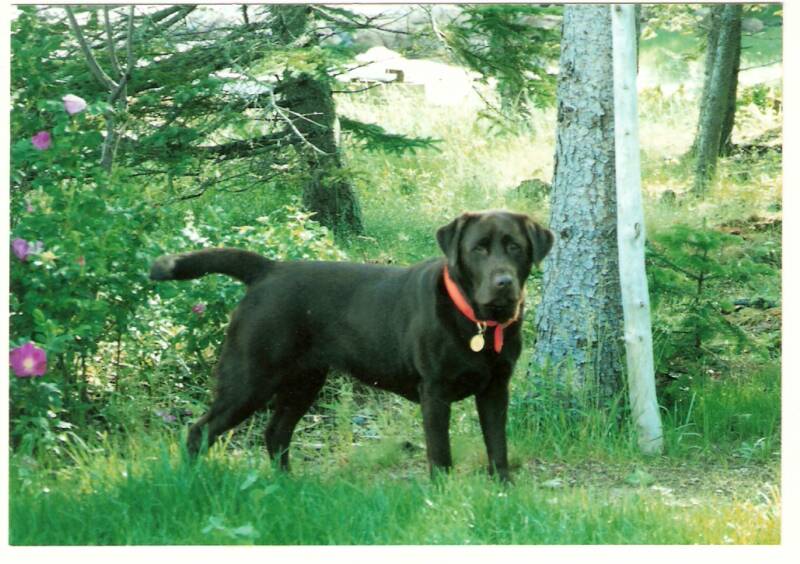 We can not thank you enough for Mabel,she is the most wonderful dog in the world.  Beautiful and smart, has never had a bad day.  She loves our daughter Ritez, sleeps next to or under her crib and always comes running to check at the sound of her cry, and she loves Mabel.  Mabel is around eighty lbs. and full of life,thank you again I can't image our home with out her.

Lee and Heather Raker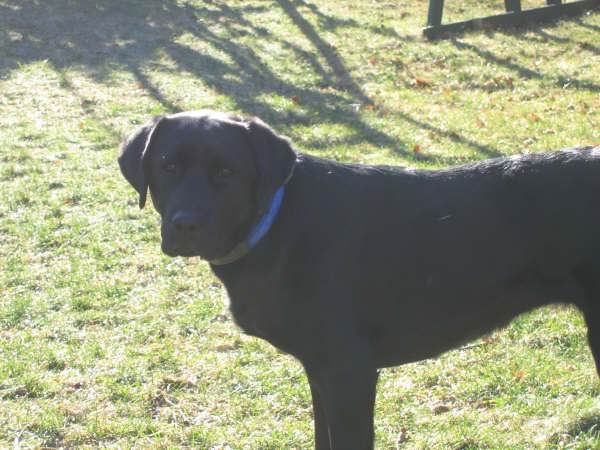 Just wanted to send you a little note telling you how happy we are to have Max.  We were very lucky to get him and want to thank you for letting us have him.  He is quite the center of attention, likes to travel. His favorite thing to do is play frisbee in the park. He is doing well with training and weighs twenty pounds now. He is very handsome as you can see and he attracts a lot of attention where ever he goes. Thanks again,we love him very much!! We'll stay in touch.

The Anderson's and Max

Here is beautiful Shady at three years old.  Isn't she beautiful!She loves running through the woods,sniffing the holes in the ground for the squirrels&chipmunks that live there, and carrying a fine stick in her soft mouth.When our one year old grand daughter was visiting Shady stayed by her side & treated her very gently.  What a great dog! She goes every where with us,doing errands with Gene in the car and walking down the rocks to find the ocean treasures.  We adore her! Thank you for raising such a terrific dog and then sharing her with us. Sallie and Gene

I just wanted to drop you a line to tell you what a GREAT dog we have in Belle .  She is a prize dog, so gentle,so mellow,so eager to please.  We are having a wonderful time with her.  She has been very easy to train in all aspects.  My children are young,and have always been comfortable with dogs, but some of their friends are not.After a few hours with Belle,these 5 year olds who say they are afraid of dogs are taking her for a walk on a leash,all on their own. This has happened several times,and I couldn't be happier for them and for us.We often have people come up to us when we take her places and ask about her, because she is so easy going, even among crowds with dogs.  She plays well with other dogs and is a fabulous companion.  We are so pleased to have her in our family.  I just wanted to say thank you and tell you what a great dog she is.We feel very lucky.

Thanks again Kerry Kreppein Reading MA.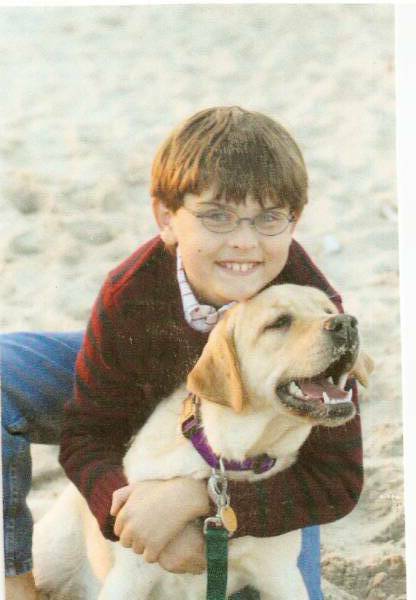 Broadway's Elijah Doolittle

A Charles and Gracie puppy who lives in Cape Cod with her family.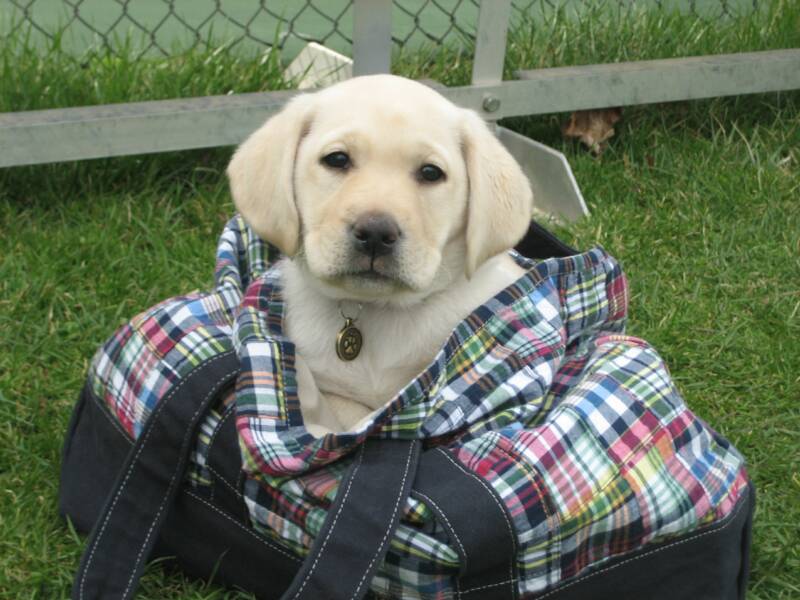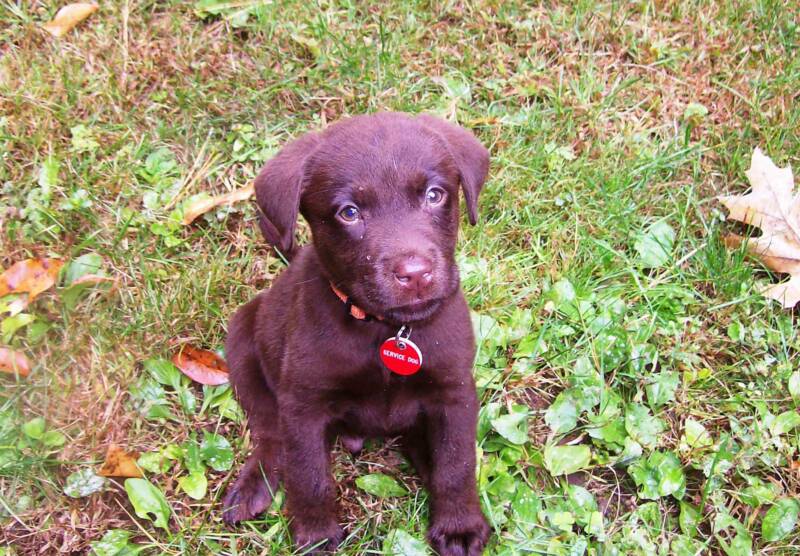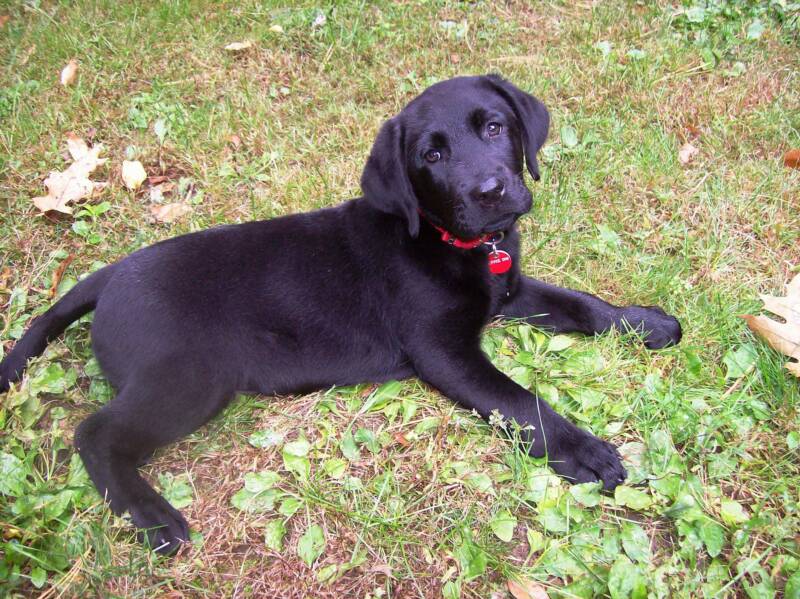 This chocolate male, Currahee who is out of Chase and Genie and this black male, Lincoln who is out of Charles and Grace have been donated to the
NEADS
program.  They are currently at the early learning center for service dogs.  I am very happy to give to such a worthwhile foundation and hope for great success with these two.
This is Fergie who is a Charles and Jetta puppy. 

She lives with her family in CT.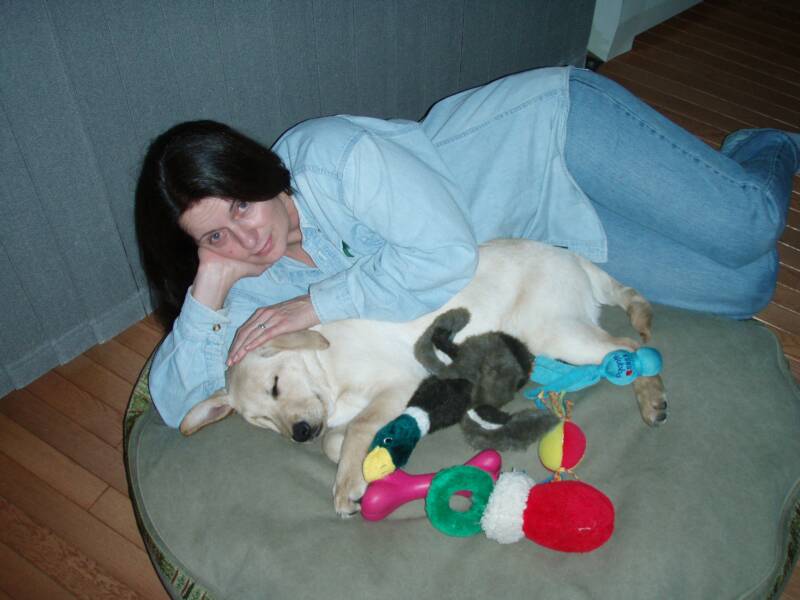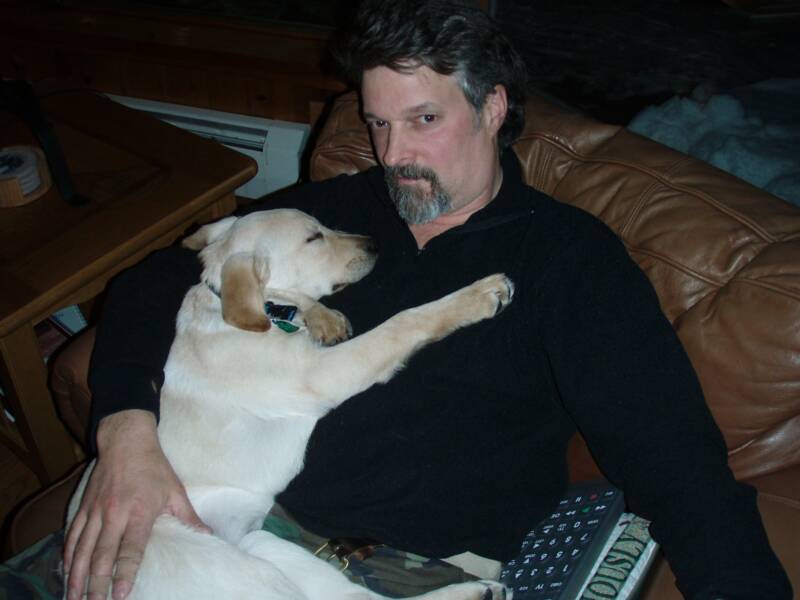 Just wanted to let you know that our new puppy has settled into her new home quite comfortably.  We have named her Sage and she amazes us every day.  She is a very strong, smart, obedient, lovable companion and is house broken.  Has learned to go up and down stairs.  She obeys commands and comes as well as walks nice on the leash.  She is super friendly to everyone in our store and home.  She is crate trained.  In fact, when we sit down to eat she automatically goes into her crate for a nap.  As you can see from our pictures we are very happy with her.

Diana & Robert Mallard